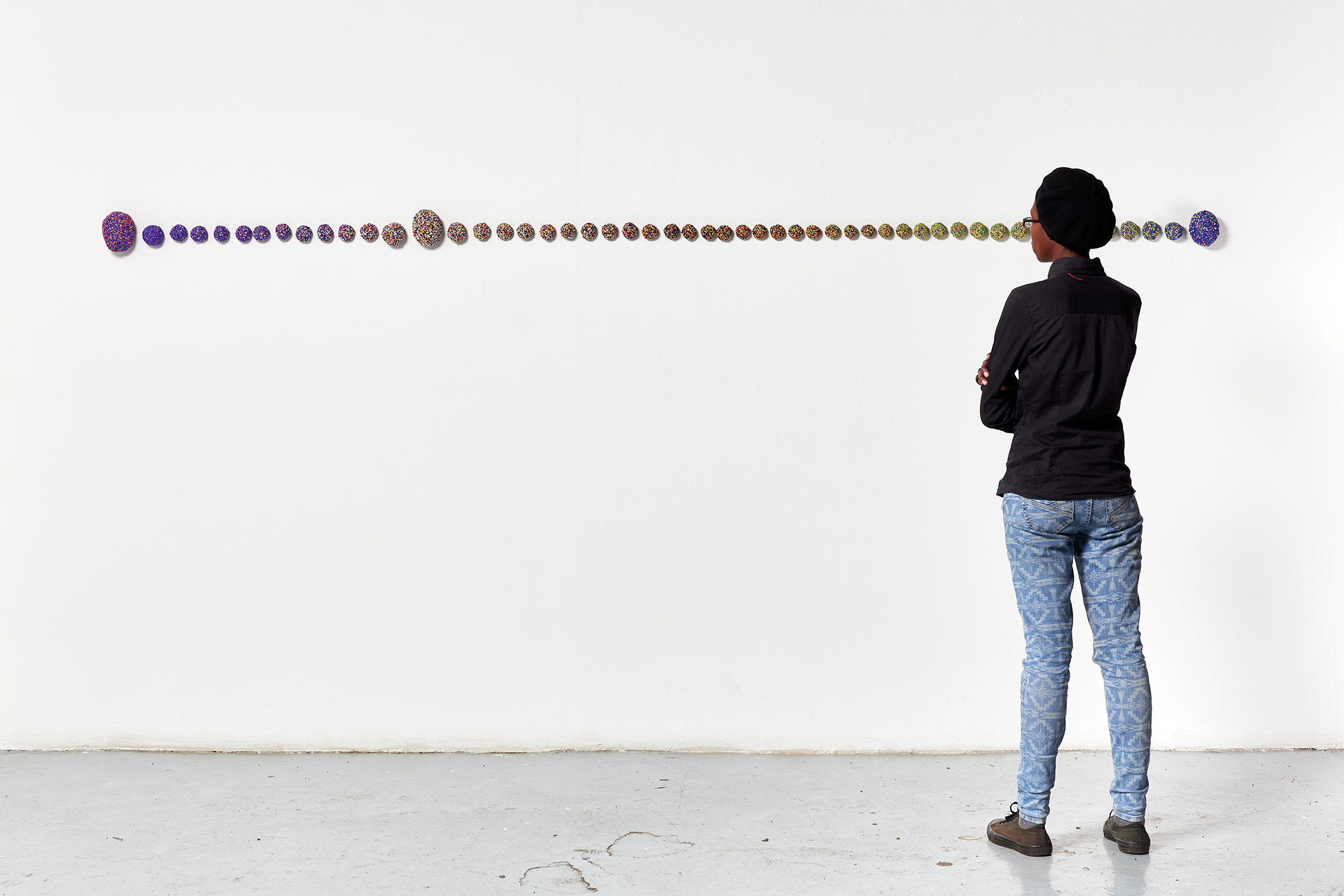 Beads Mine
Open Studio
Presented at the Bag Factory, Johannesburg, South Africa
During an artist exchange residency between Kooshk Residency (Tehran) and Bag Factory (Johannesburg)
May – Jun 2018
My first impression of African handicrafts made by beads was this, I was captivated by different patterns and beautiful color schemes.When I was selected for south Africa's art residency,I was eager to see those handicrafts again in order to use beads as my main material and experience something new in my art works.
During my presence in Johannesburg as I've been working on my bead's project ,I was wondering how African artists have made optimal use of these small pieces of glass(beads)and create numerous masterpieces.
In my opinion ,whereas existing different mines of gemstones and precious metals have caused myriad of problems on environmental issues and native people,Bead art has had an outstanding influence on Africa's art economy and people.
For me Africa is a mine of arts,I appreciate this mine because it has been an inspiration to me in many aspects and has given me many new and different experiences.